Dining chairs for every taste
Considering how different the occasions when one eats together, or sits socially in the kitchen, it is not surprising that the selection of dining chairs is correspondingly extensive. In search of the right model, therefore, the question of where and how it is to be used is most relevant. Not only in the kitchen, but also for use in canteens, dining chairs must have surfaces that are as easy to clean as possible, ideally be stackable and yet attractively designed. One of the most popular representatives of this class is the stackable Series 7 Chair, created in 1955 by Arne Jacobsen for Fritz Hansen, and a classic of Danish design par excellence. Among the newer designer chairs, the Kartell plastic chair Victoria Ghost is robust, lightweight, and thereby very popular. The Louis Ghost - a sister variant with armrests - also makes a perfect figure for the elegant dinner.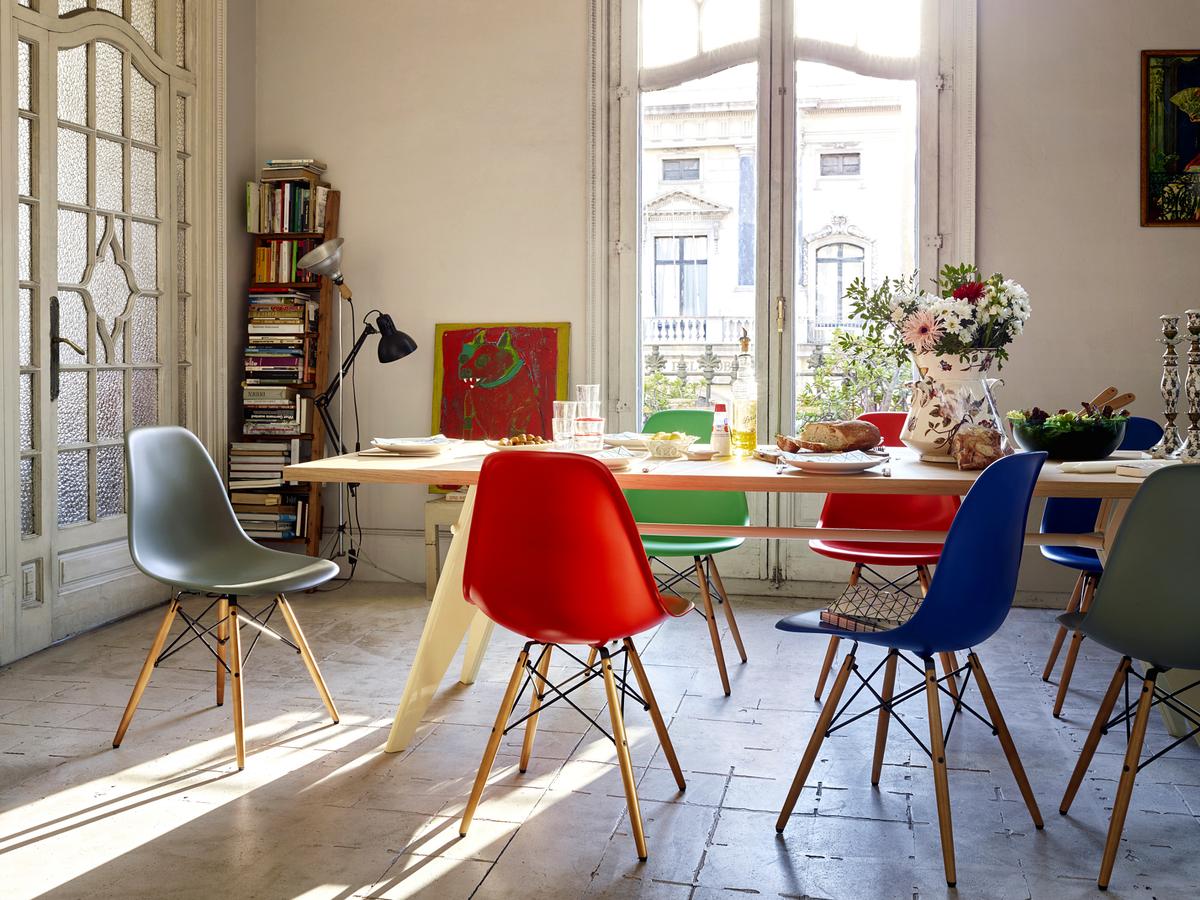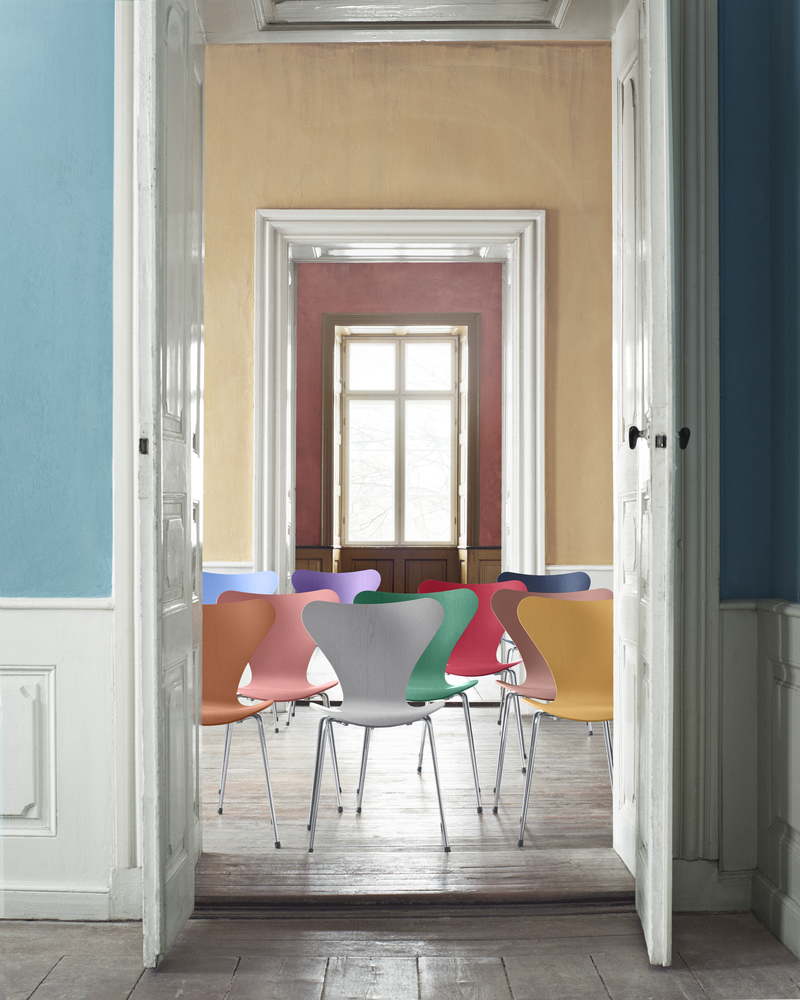 Eames Dining Chairs
For everyday use in the private dining room, wooden designer chairs are particularly suitable, as they bring a warm aura thanks to the living material. The DSW from Vitra, one of the Eames Plastic Chairs, also provides a nice compliment for the home kitchen table: The plastic seat shell is easy to clean and the chair is available in various colors. In addition, the chair legs are made of maple wood and thus ensure an individual and homely atmosphere.