Discover the products

Discover the products

Discover the products

Discover the products

Discover the products

Discover the products

Discover the products

Discover the products

Discover the products

Discover the products

Discover the products

Discover the products

Discover the products

Discover the products

Discover the products

Discover the products

Discover the products

Discover the products

Discover the products

Discover the products

Discover the products

Discover the products

Discover the products

Discover the products

Versatile and individual: The Living Room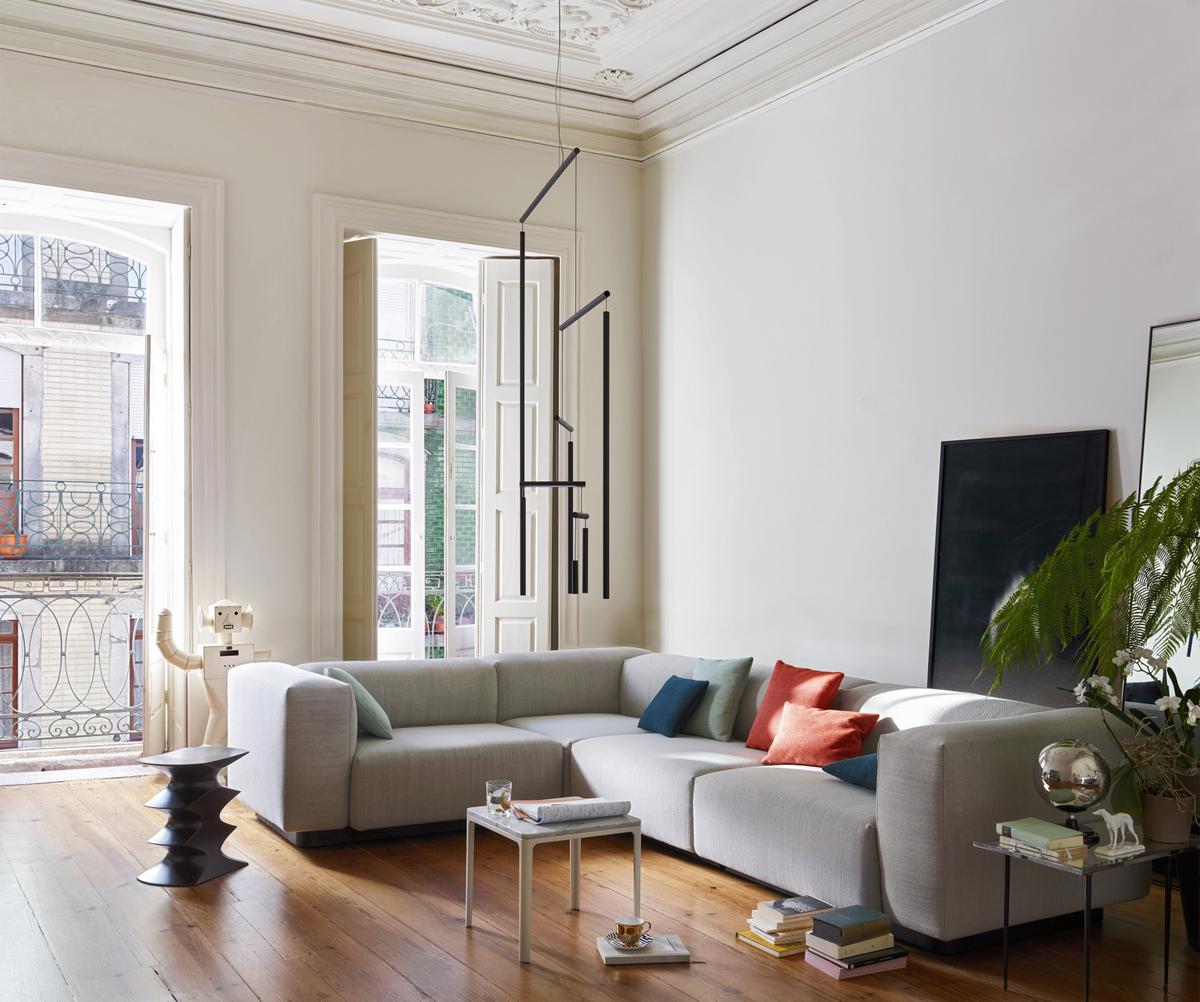 No domestic room says so much about its inhabitants as the living room: Here one shares time with those people and activities which bring pleasure. Living room furniture is not only an indicator of a very personal style, but also says something about the leisure interests of the occupants. The basic features of a stylish living room include, in addition to a designer sofa, a complementing coffee or side table, a TV cabinet or a lowboard and lights to provide the appropriate atmosphere. In addition shelving, lounge furniture and accessories complete the personal feel-good ambience.
The living room through the ages
While the living room used to be primarily the centre of family life and served to welcome guests and host joint meals, its function today is ever more versatile: on the one hand there is an increasing trend towards contemporary spatial concepts, such as the modern eat-in kitchen, and on the other, the family, in our age of residential communities, single apartments and multi-generation housing is only one model of living amongst many. Accordingly, the possibilities of interior design are versatile and the boundaries between dining room, living room and working room furniture flowing. For this reason, smow offers a variety of high-quality and functional furniture for the living room, which can often be used in very different contexts: The modular USM Haller furniture system - originally designed as office furniture - can be used, for example, in the entire living space and can be tailored to individual requirements. Among the design furniture for the living room one finds design classics of the modern age as well as contemporary furniture designs, which, like the representatives of Scandinavian Design, often take up the legacy of modernity and expand or reinterpret it.
Wellness oasis thanks to perfect lighting mood
The role of the lighting concept should never be underestimated when selecting living room furniture; lighting ensures as it does a cozy atmosphere, especially in the evening, and can be adapted to the occasion at best. In this context, LED technology offers exciting new possibilities. LEDs are particularly small, remain intact for a long time and can therefore be permanently installed - such minimalist designs as the infinitely dimmable floor lamp LUM by Thonet would not be possible without the innovative technology. The range of wall, ceiling and suspension lamps covers almost a century of design history, offering a personal favourite for every style and taste. You can get detailed information on lamp types and lighting technology as well as the possibility to get individual advice from a smow lighting expert on the smow domestic lighting page.