Planning your Conference Room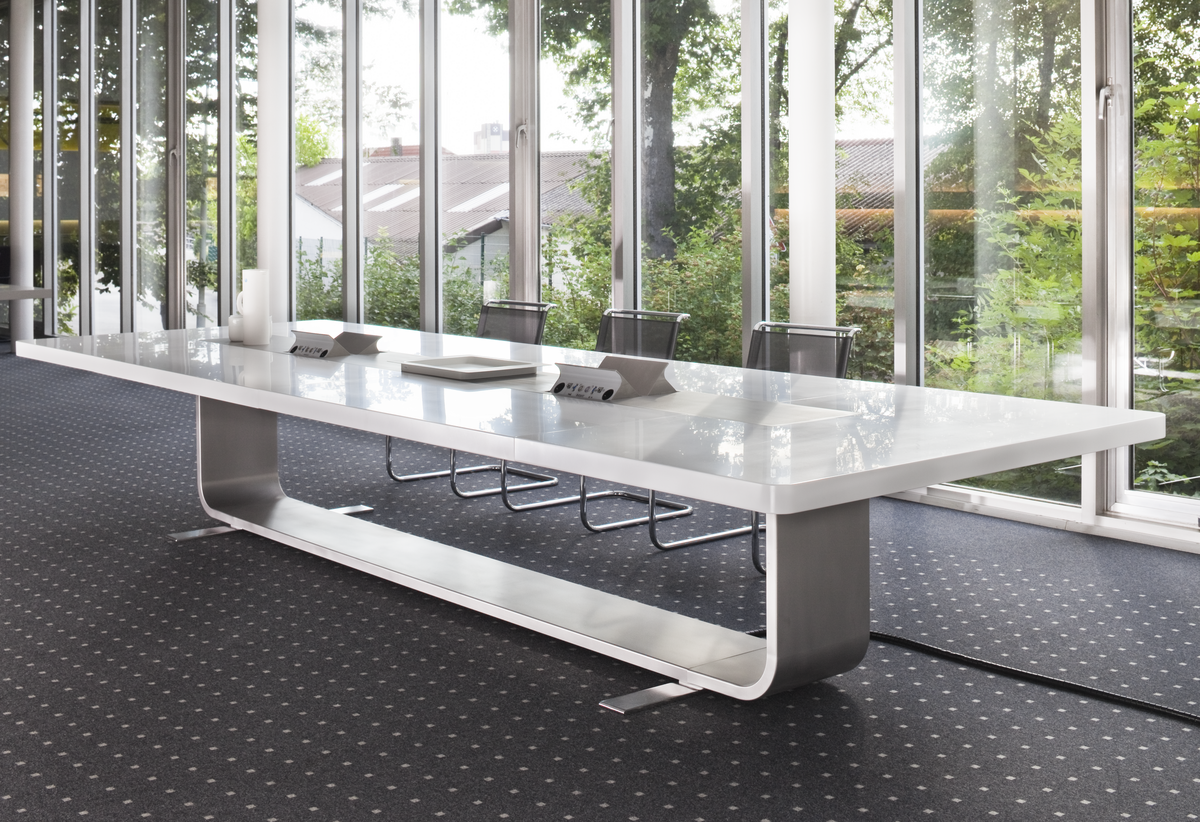 Designing conference and meeting rooms
Contemporary office planning includes the provision of an individually furnished meeting room, which is tailored to the very different needs of a company. A few things should always be considered in advance: If the meeting room is to be established within the office, you should consider what technical furnishings are needed, such as a conference table with cable ducts, sockets or USB ports, or a suitable place to find a projector. In addition good acoustics as well as sound isolation to the outside, sufficiently targeted and dimmable, customisable, lighting and good air circulation are essential, so that the concentration does not suffer even after long meetings or presentations. The seating should always be comfortable and ideally padded to ensure ergonomic conditions even during long meetings, while optically, the conference chairs should fit into your corporate identity, thereby ensuring a harmonious overall composition. Especially when business partners or customers occasionally visit your conference room, the representative effect of the conference room should never be underestimated and one should ensure that the interior of your meeting room is coordinated and creates a good visual impression.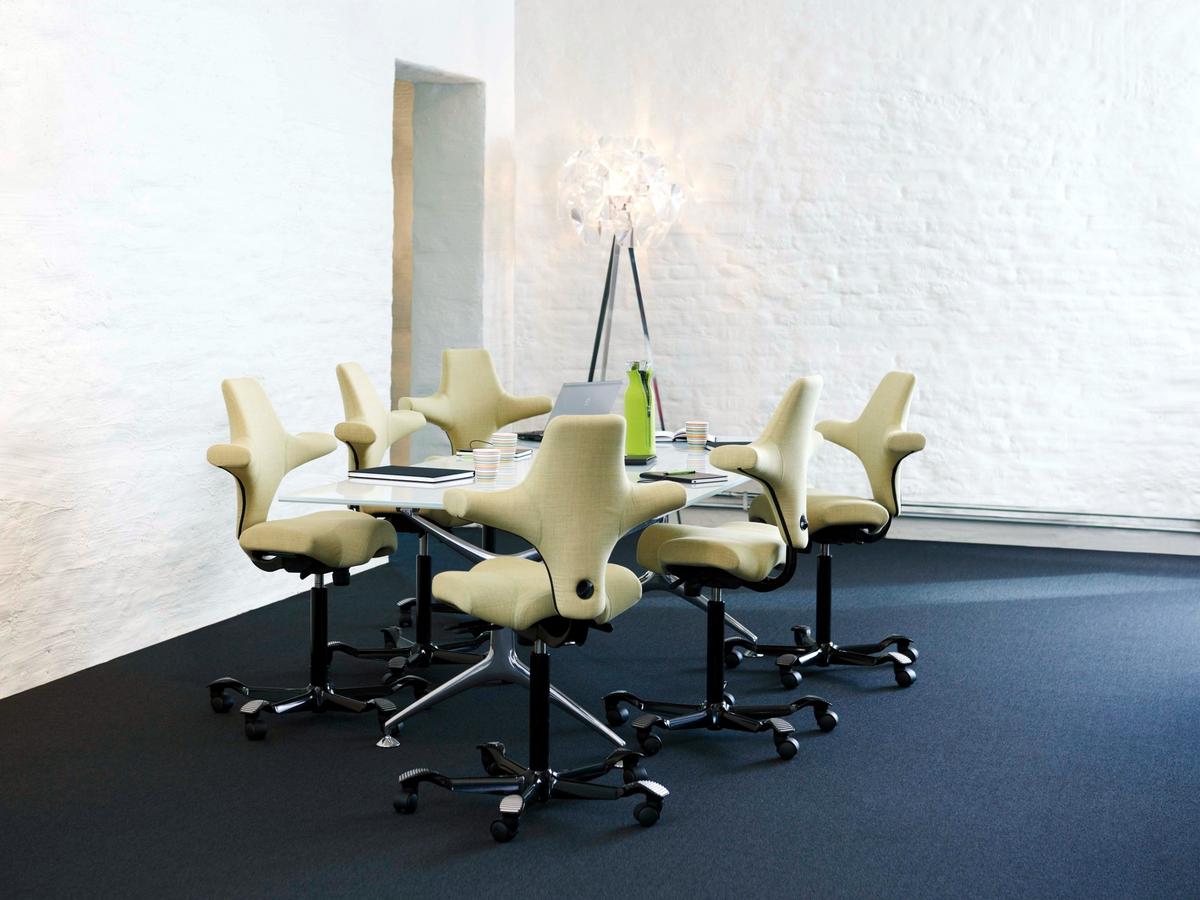 Plan large conferences and congresses
If you are planning a large conference, for example in a hotel, at a trade fair or in a congress hall, it is first necessary to establish the framework. Is your concern the permanent installation of the room in question or is a temporary facility, such as a 3-day congress? Fundamentally, good acoustics and good visibility must always be ensured so that all can experience the event to the maximum, regardless of whether they are sitting in the first row or further back. In addition, it should be considered how individual seats should be equipped, are, for example, microphones or space necessary for writing or is simple row seating sufficient? If the event is limited in time, it is best to choose easily transportable, stackable chairs for quick assembly, removal and conversion. In addition, distances to be maintained or emergency exits should be integrated into the planning - in case of doubt, consult conference planning experts.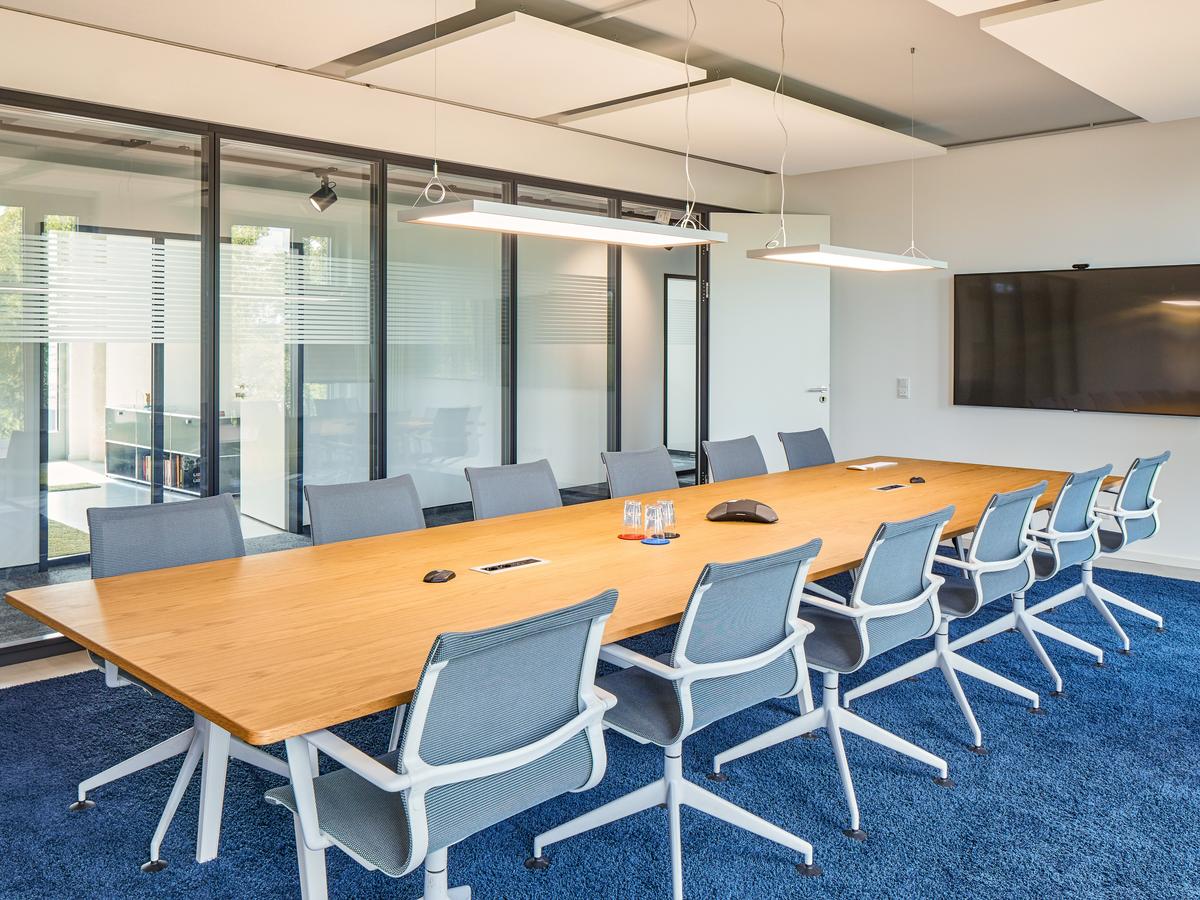 Your project with smow
We are happy to advise you on your project and support you individually - from the planning to implementation. Whether you are setting up a small meeting room or planning a major conference, share your ideas with our planning department. Depending on the project, the realisation of your project will be overseen by our architects or interior designers and a local smow store or via our online shop. You can contact our planning department from Monday to Friday between 8 am and 7 pm on 031 981 40 67 or via email at project@smow.ch.