3% advance payment discount*:

CHF 661.54

(Save

CHF 20.46

)
To help celebrate our 20th anniversary, smow and Thonet are re-issuing the elegant tubular steel S 333 sledge as the limited S 333 smow20 anniversary edition. Reduced to the absolute minimum and formally reminiscent of Thonet's pioneering steel tube furniture, the S 333 smow20 anniversary edition comes equipped with a drawing strap and weatherproof seat: nothing can now stands in the way of fun on the slopes.
Product type
Cantilever toboggan (single seater)
Dimensions
Weight
4 kg
Material
Seat/covering: synthetic mesh fabric, black
Frame: polished stainless steel tube (25 x 2 mm)
Textile strap, black with Thonet logo and smow20 logo
Function & Properties
Rustproof and weatherproof
Strap printed with "Limited smow Edition X/50" in the loop and Thonet logo
Precise running
Easy manoeuvrability
Shock absorber function of the cantilever seat (compensates for uneven terrain)
Delivery includes
1 sledge including drawing strap
Care
Seat:
Dust and fluff can be easily vacuumed off. To treat stains, use a damp cloth and a mild, neutral detergent.
Professional cleaning can be done using upholstery foam or a mobile washer-extractor.

Frame:
Clean stainless steel with lukewarm water and, if necessary, with a mild soap. A stainless steel cleaner helps with heavier soiling. Wipe off all cleaning agents used thoroughly and completely. Never use harsh cleaning agents. Only use soft cleaning cloths.
Awards & Museum
2007 iF product design Award
Warranty
24 months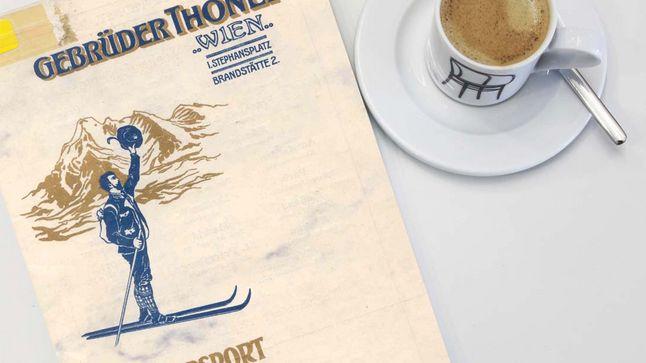 The Thonet S 333 is a wonderful homage to Thonet's contribution to design history. Designed by Holger Lange in 2007 the cantilever sled is crafted from tubular steel frame and in conjunction with he comfortable plastic mesh seat, cushions bumps and offers an exhilarating winter driving pleasure for young and old alike.
Thonet's began producing sledges and toboggans more than 100 years ago: the difference being that whereas the first sleds were made of bent wood, today they it is the tubular steel typical of Thonet's 1920s and 30s furniture designs. Radically reduced to the minimum, the S 333 sled from Thonet impresses as a timeless piece of sports equipment with an elegant design that will outlast generation after generation.